goodcreative
Branding, Content Strategy, Editorial Design, Copywriting
Solo
Tools — Indesign, Photoshop, Illustrator
10 weeks

---
Problem
This issue of goodcreative is about marginalized people. It's difficult to take a serious topic and put it in the context of a creative magazine, which are typically visually daring. It is important to present the artists work in a respectful way and not overpower it with the design. While at the same time maintain a brand voice throughout the magazine.
Concept
goodcreative is a quarterly magazine for and about creatives whose work is influenced by current issues. Our goal is to shed light on the topics that are hard to talk about, and support the changemakers we need to see more of. Art can open the space for important conversations in our culture, this magazine is one avenue to experience that.

Marginalized : Immigration, Diversity & Refugees
To be marginalized is when a person or group is treated as unimportant, peripheral — insignificant. While there are many different types of marginalized people, this issue focuses on Immigration, Diversity & Refugees. To be edged out to the brink of society. These groups have been marginalized because of their race, ethnic background and where they come from — here in America and abroad. Their experiences range from the confines of our culture and society, to the borders of our country, to small refugee villages in Jordan.

Solution
The artist's personalities and work lead the magazine and layouts. Warm tone colors and pastel hues are used to create a minimal, empowering and warm feeling. In order to not overpower the artwork and the subject matter, the layouts complement the subject or photography. I designed to hold the space for those topics rather than overshadow them. I still wanted to have a clear bold feeling come across to show a sense of empowerment, using a friendly modern san serif typeface Walshiem Pro helped get that across without being overbearing. The photography, emphasizes the artist, not just showing their work. The cutout style imagery is a call back to old activist posters and are in black and white to create a cohesive brand. It is important that the stories of these artists and people are told in a respectful way and I thought carefully about that when laying out these pages.
---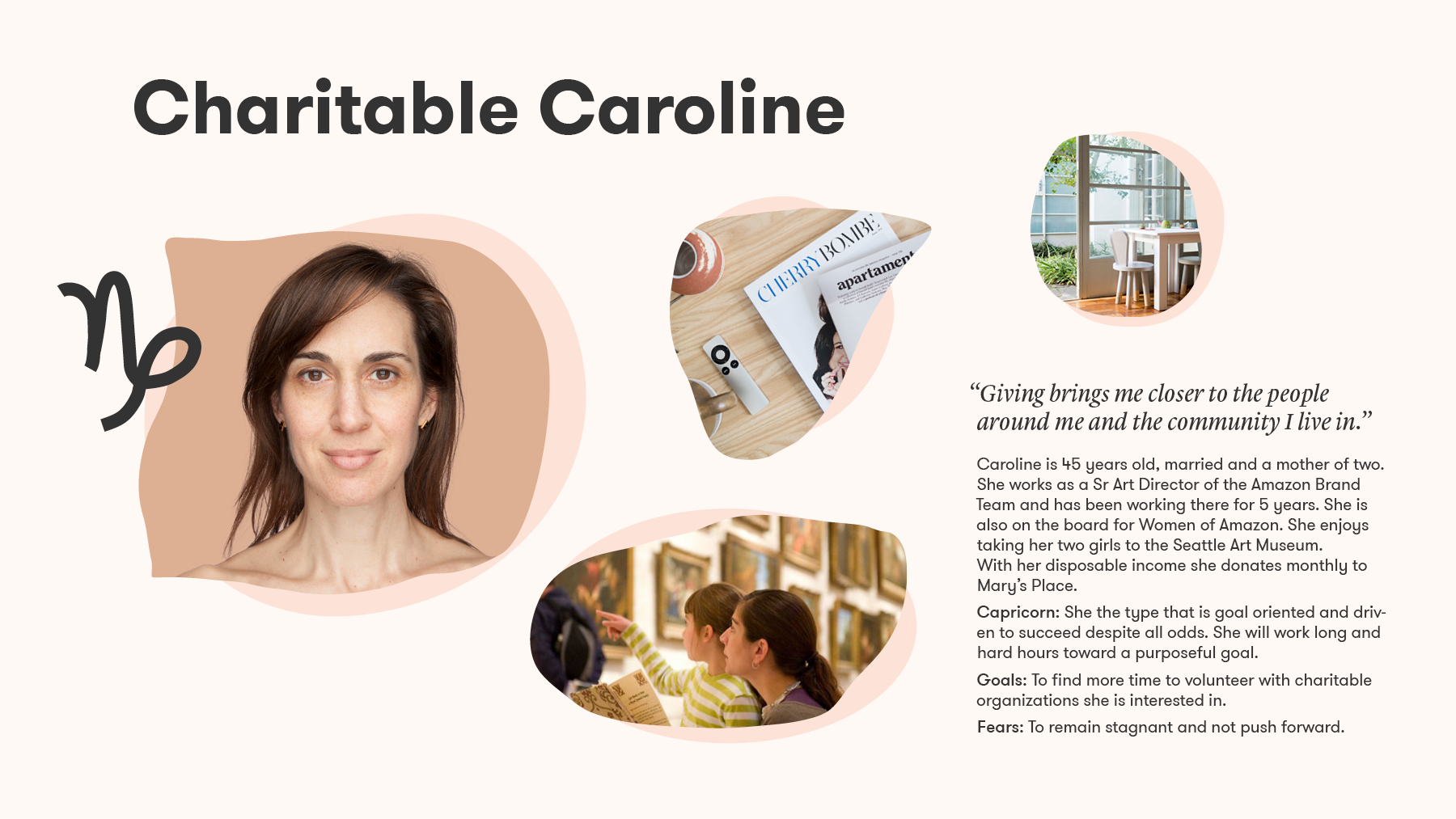 Audience
For creatives shaping change.
Creatives and people interested in the arts and society from ages 20-40 years old. They are people who want to learn more about current issues from the perspective of artists and creatives. The audience ranges from people starting out in their careers as creatives to people who are well established in their lives. They also might volunteer regularly, donate to causes important to them or may be interested in being more involved somehow. Our readers believe it's important to be involved in their communities and are interested in integrating their passions into serving them.


Brand Style
Minimal, Empowering, Elegant, Bold, Warm


---