Mae & the Night Sky
UX, Voice Design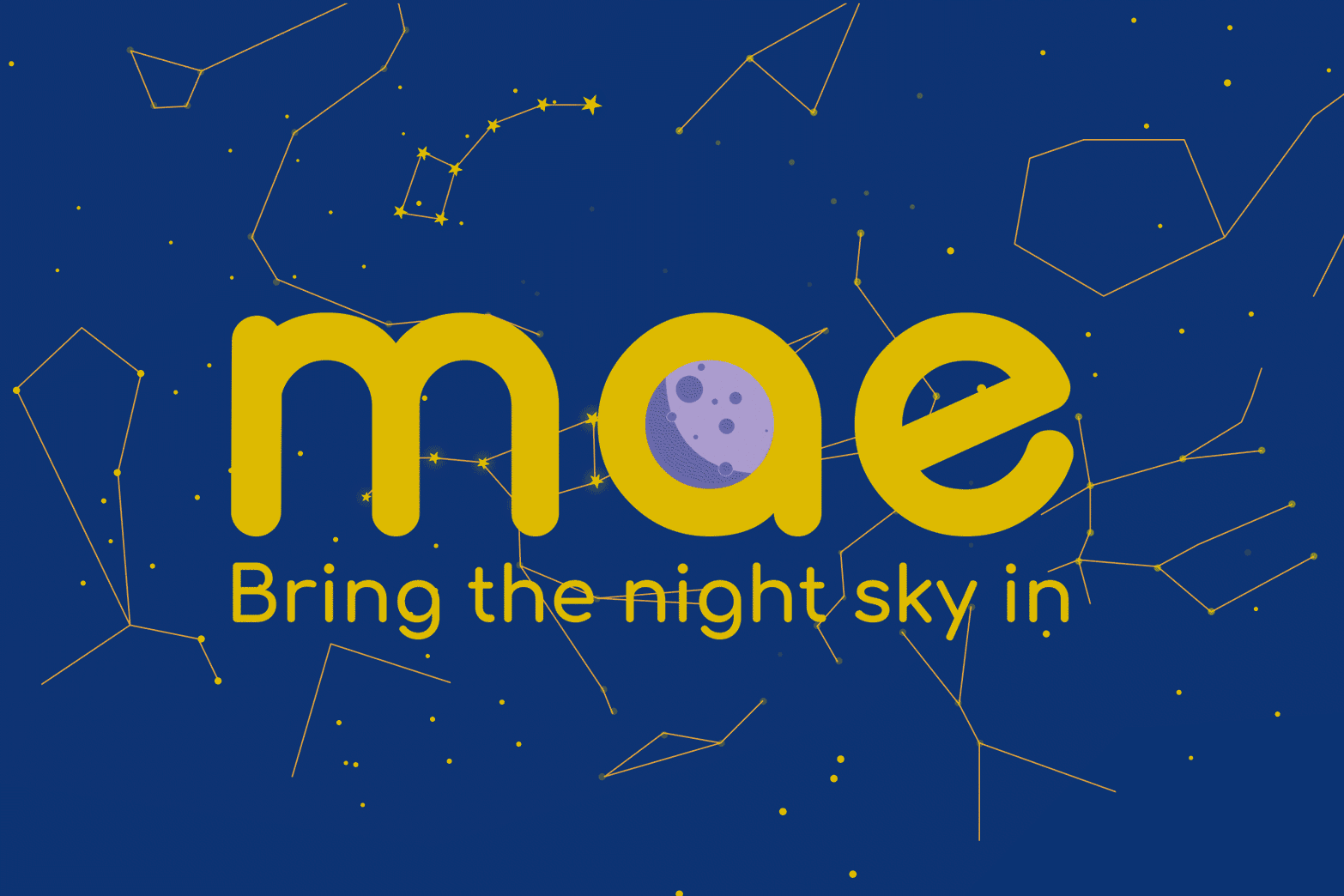 Role — Research, UX, Storyboarding, Animation

16 weeks
---
Problem
Tech-based toys hurt child development. According to JAMA Pediatrics, "more screen time is linked to poorer progress on key developmental measures such as communication skills, problem solving and social interactions among young kids over time." Additional consequences are addiction to screen time, links to obesity and sleep disruption.
Concept
Our challenge was to create a tech-based learning toy that is actually good for kids. To integrate delight, learning and storytelling in all in one toy.

Solution
Mae is a conversational learning toy that doesn't use a touch screen. She can tell you facts about the night sky and share stories about the stars and constellations. Mae's projection display of the sky allows for visual learning and her stories give context for information. Learning about the night sky has never been more delightful and compelling.

Research + Discovery
---
Broadening Context
Both children and adults learn better when facts are connected to a broader context or narrative.

Bedtime Learning
People retain what they learn near bedtime more than at other times of day.
Women in STEM
Women still only account for 29% of the science and engineering workforce, but exposure to STEM subjects and role models makes a difference.
Guiding Our Choice
Understanding our research, we decided to create a conversational toy focusing on space and the night sky.
Why Voice?
Voice has the potential to be more passive and less addictive than screens, so we decided to make every interaction conversational and voice based. It also allows for context of storytelling.

Why Space?
Space is a perfect focus: It allows us to connect science, history, mythology and cultural awareness, increase STEM learning, and to utilize the learning potential of evening hours.
User Personas
Key User Needs
In order to successfully market a toy, we need to find the overlap between parents' and childrens' wants and needs. Parents want their kids to be learning, for the toys they buy to hold their children's interest after the initial unboxing excitement, and to bring their kids joy. They also worry about their kids using tech too much, and the dangers of their kids being online unsupervised. Children are fascinated by space and tech, and love when they can do things "all by themselves".
Our Solution
---
Bring the Night Sky In
With our research and our users in mind, we designed Mae to teach kids science, history, and myths about the night sky for a rich and memorable experience. We named our toy Mae after the first African American woman in space, Mae Carol Jemison. Instead of a screen, she projects the night sky, and all interaction is by voice.
What She Teaches
Star Facts

The Moon

The Planets

Space Travel
Major Constellations

Features and Functionality
Mae has a planetarium-inspired design to be both friendly and unobstrusive. In addition to her voice, she engages through simple facial expressions and is able to project what she is talking about. She can also project the sky without conversation as a "night light." She uses a bluetooth connection to an adult's device for updates.


Branding and System
We used rich, bold, warm tones for space and the stars to contrast the dark night sky. Comfortaa type feels both kid-friendly and slightly futuristic. We used it in our logo as well, modifying the "m" and the "e" and bringing it into space with a simple moon. Using gradients and texture in our illustrations, we pursue a tone that is friendly, youthful, and smart.


Privacy and Learning: Parent Dashboard

Mae has an eportal for parents, allowing them to see what their child has been learning and how often Mae has been used. Parents can feel safe knowing their children are not exposed to internet unsupervised. Mae only teaches night-sky related information, and new learning packs can only be added through the eportal. Mae has a closed system, she does this by connecting with bluetooth to the parent's device rather than connecting directly to wifi.


Additional Packs for Learning

Mae has partnered with NASA to create learning packs that parents can add. We wanted Mae to stay engaging for children past the initial excitement of opening. Learning packs allow children to let their curiosity for space go as far as they want.
Voice Design
---
Maria and I started this project together and originally worked on it for 5 weeks. Afterwards Dillon joined Maria and they did a deep dive into Voice Design. Maria then continued afterwards to test and work on the voice design of Mae.
To learn more about Mae and the voice design
Maria
and
Dillon
created behind this project
click here
.